Although DJs have their place in the history of parties, they don't have to be the end all be all of every celebration.  They're fantastic, but sometimes what we crave is a live performance.  Not only is a live performance good to give people a reason to remember the party, but it also helps set the mood for it without having to try too hard.  If you're overwhelmed by the choices that come up when you decide not to go for a DJ, here are the three best options to use instead!
You'll still be able to entertain and get people moving; pick what suits you best!
Cover Bands
Although some people may wrinkle their brow at the idea of hiring a cover band, they're not the terrible cliches that most tv shows and movies try to say they are.  Cover bands are the best way to bring out the memories and joys of times in the past, sure- but they're also capable of bringing the magic of new music as well!
Think about what the theme or feeling of your party is!  Is it an oldie's party for a graduating teen?  You can find Four Seasons cover bands to help pull forward the sense of that era.  Is your friend having a birthday party and is head over heels for Green Day?  Get a Green Day cover band to turn her birthday party into a real celebration!  These bands are easy to find and suit any party you're throwing.
Instrumental Musicians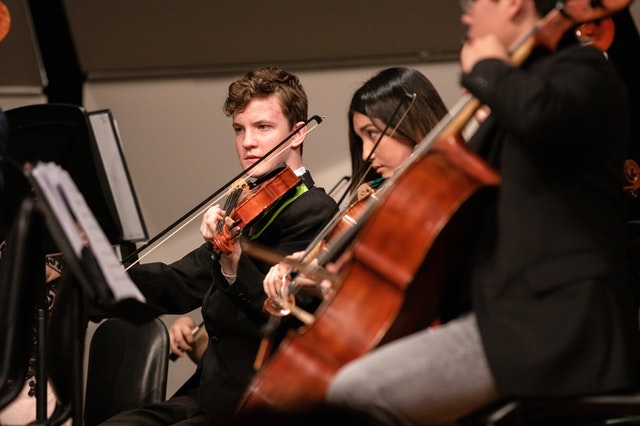 These musicians are more varied than cover bands.  They're not limited by genre, style, or inspiration.  From getting a swing band to play for your church to celebrate an engagement by finding a violinist for hire, you can make any party special.  Live instruments strike a chord deep inside most people; the music can move us into dancing, singing, or crying from overwhelming emotion.  You can find musicians who specialize in one style that you want or even find some that take requests ahead of time.  If you hire on musicians who take requests, try to give them a heads up as soon as possible if you want something special- this will provide them with the time they need to practice and get to know the songs you want and play them correctly later.  
Solo Singers
A beautiful face and gorgeous voice, serenading your party, will keep everyone transfixed.  The performer could be an up and coming star, and there's something magical and glamorous about having one person on stage in the limelight.  These are better for smaller gatherings since having just one performer at a large party can seem a little overwhelming.  Hire these on for small intimate weddings, or for parties that are in a smaller setting.  You can find solo singers in almost any genre of music, and most will take requests as long as you warn them ahead of time.
DJs are fantastic, but they aren't the only option you have!  Breathe new life into your parties by using live entertainment!