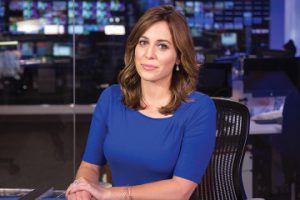 Hallie Jackson, NBC News national correspondent, has been selected as the midlifebachelor.com Woman of the Month for October 2015!
Hallie Jackson is currently an NBC News correspondent who covers issues of national significance.  You can see her on the NBC Nightly News covering anything from the 2016 presidential campaign, to literally anything that grabs nationwide headlines.
Hallie joined NBC News in 2014, and previous to that she worked for Hearst Television where she was also a national correspondent, based in Washington, DC.  Before moving to Washington, Hallie Jackson was a weekend anchor for WFSB in Hartford, CT from 2008 to 2012.  And prior to WFSB, she was a general assignment reporter for WBOC in Maryland.
There is very little biographical information about Hallie Jackson.  We do not know if she is married or single, etc.  If you know Hallie Jackson personally, and can add something of interest about her, then please do so in the COMMENT section at the bottom of this page.
Here is the best video of Hallie Jackson in action that I could find …
Typically at this point, we attempt to analyze our Woman of the Month pick in terms of the Midlifebachelor.com 14 Types of Women.  Which type or types do you suppose Hallie Jackson might be?  Well, she is certainly a Jackpot (see Types of Women – Jackpot) since she is a high income earner.  If you know Hallie Jackson personally and/or would to share something about her – please add a COMMENT to the comment section at the bottom of this page!