Hi Vikki – your WOTM page is now LIVE … just click the Woman of the Month icon in the upper-left part of the page to check it out. These WOTM links are on every single page of midlifebachelor.com. It looks like this:
Vikki Ziegler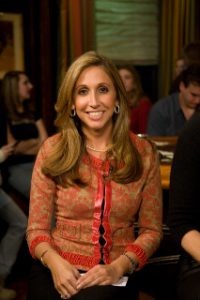 Vikki Ziegler has been selected as midlifebachelor.com's Woman of the Month for April 2008!  I first noticed Vikki while watching her recently on Fox News Channel.  She is (among other things) an attorney who practices family law in New Jersey, and she often appears on Fox News Channel as a guest legal contributor.   Several things immediately impressed me about Vikki.  First of all, she is absolutely take-your-breath-away stunning, as well as very quick-thinking and eloquent in terms of her delivery.  She is also obviously very well-educated – and in addition to being an attorney, she owns/operates a number of very interesting websites which we at midlifebachelor.com fully endorse:
www.hookupsandbreakups.com
Latest entertainment news, celebrity gossip, polls
and
www.divorcedating.com
The site name says it all – just for people like most of us here
We at midlifebachelor.com appreciate Vikki's entrepreneurial web endeavors – especially since midlifebachelor.com is itself a startup website (our one-year anniversary is May 2008). Vikki has two books coming out later this year, the All Star Divorce and also Love, Lies, and Litigation – so be sure to watch for those!
Okay – so here is what we know about Vikki.   She graduated from the University of Rhode Island, and the Quinnipiac College of Law in 1998 … and so we guess her age to be roughly 35.  As an attorney, she first worked in Rhode Island for the Public Defender's office, and also in the Domestic Violence Unit.  More recently, she specializes in matrimonial and civil litigation – and has served on the New Jersey State Bar Association in a number of family law-related capacities.  Quite honestly, Vikki's biography is extensive and extremely impressive.  You can read all the details of her career on her hookupsandbreakups.com biography   Vikki knows all about divorce first-hand, as she has personally experienced it herself!
We are in love with Vikki because we often see her on Fox News, and we fully agree with the legal points-of-view she has expressed to the people of America.   Here are several of my favorite clips of Vikki – one where she discusses some of Britney Spears legal difficulties plus the Ellen Degeneris dog adoption fiasco:
https://youtu.be/IKRmUjlmaMc
Typically at this point, we at midlifebachelor.com attempt to analyze the Woman of the Month and guess at which of our 14 Types of Women she might be.  Now although Vikki and I have traded a number of emails, I cannot say that I "know her" but I think it is a fair assumption that Vikki is definitely a Jackpot (see Types of Women – Jackpot).    Since Vikki is an attorney, I'm not about to make any more educated guesses about whether she is any of our other 14 Types of Women (because I want to only see Vikki on TV, not in court!).

PREVIOUS WOMEN OF THE MONTH
March 2008 – Veronica Romm
February 2008 – Suzanne Marques
January 2008 – Jackie Johnson
December 2007 – Liz Claman
November 2007 – Gina Silva
October 2007 – Ann Curry
September 2007 – Maria Bartiromo
August 2007 – Catherine Zeta-Jones
July 2007 – Laurie Dhue
June 2007 – Jane Skinner
May 2007 – Julie Banderas
Nominee for our Next Woman of the Month
Do you have a nomination for Woman of the Month? If so – please email us. We need you to include a good overall description of her, why you are nominating her, and also a URL that points to some information about her. We also need a non-copyrighted tasteful photo of her, or a URL that points to a photo. Serious consideration is given to women of achievement who have something other than their pretty smile to show off. In other words, the ideal Woman of the Month is intelligent, professional, well-dressed, good-looking, well-spoken, and would be considered a JACKPOT in midllifebachelor.com terminology. We prefer nominees who have nationwide exposure. Send your nominations to [email protected]

Do you have feedback for us concerning our content?
We would love to hear what you think about either our current Woman of the Month, or how we present our content here. Please bounce us an email with your feedback to [email protected]