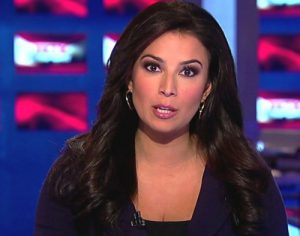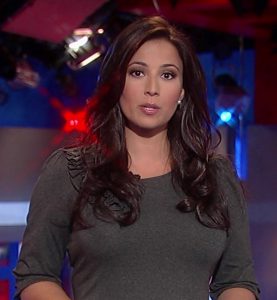 Julie Banderas, reporter for Fox News, has been selected as the midlifebachelor.com Woman of the Month for May 2007!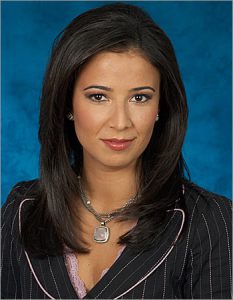 Julie Banderas is one of the hottest Latina newscasters on any national news network.  She is intelligent, very well-dressed, and appears to have a very assertive personality.  She is absolutely stunning.  There are other good-looking female Fox newscasters, but Julie is on top … at the top … you know what I mean.  Check her out on the weekend on Fox News Channel.
September 2016 Update:  Julie Banderas is married with three kids, as she mentions during the video below …
Typically at this point, we attempt to analyze our Woman of the Month pick in terms of the Midlifebachelor.com 14 Types of Women.  Which type or types do you suppose Julie Banderas might be?  Well, she is certainly a Jackpot (see Types of Women – Jackpot) since she is a high income earner.  If you know Julie Banderas personally and/or would to share something about her – please add a COMMENT to the comment section at the bottom of this page!
PREVIOUS WOMEN OF THE MONTH
Do you have a nomination for Woman of the Month?  If so – please Contact Us.