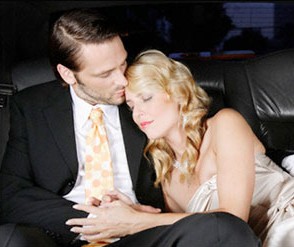 How do you meetand date a wealthy man or woman – even if you, yourself, are not wealthy?  What are the best ways to use the website millionairematch.com in order to meet someone wealthy?  I have received a lot of email following the publication of my original article here entitled, How to Date a Rich Man or Woman?, where I recommend that site, specifically.  Most of the questions I receive are from men or women who want to know what to put in their online profile on millionairematch.com so that they can attract someone wealthy.  In this article, I will tell you exactly what you need to do.
Currently, the web-based version of millionairematch is more full-featured than the iOS and Android apps, and so our recommendation is to sign up for an account from your PC, laptop, or notebook computer.
If would still prefer to use the APP VERSION, then here are links that takes you to the appropriate APP STORE for either an Apple iOS device and for an Android device):
millionairematch.com APP (Apple iOS ONLY)
millionairematch.com APP (Android ONLY)
First of all – why use that particular site to try to attract someone wealthy?  The reason is that it caters specifically to people with high incomes.  And you can tell exactly who is and who is not actually wealthy – it is plain as day … because if someone wants to become a "certified millionaire" then they have to send in their most recent tax return and/or show proof that they have at least a million dollars of net worth.  If one does either of those things, then they get a little diamond icon on their profile that looks like the following, and which shows their certified status and also roughly what they made last year.  And this is very visible in anyone's search results:

Now – you don't HAVE to be a millionaire, in order to meet one.  But at least you can tell who is definitely a millionaire just by looking for that certification.  So those millionaire certifications and also the fact that the site caters specifically to wealthy individuals – those are the primary reasons that I recommend it.
How Best to Use the Site to Attract a Millionaire?
Here are some quick tips that I recommend which will astronomically increase your chances of attracting someone wealthy on that site.  And this advice applies to both men and women.
Become a paying member.
Being a paid "gold member" is important for two reasons.  First, it gives you the ability actually email people (versus just wink at them – which is all you can do if you are not a gold member).  Second, in anyone's search results, being a paid gold member gives your profile the word "

(Recommended)

" … which instantly separates you from others in the search results (whether you are a millionaire or not).  Here is an example of how a Gold Member's profile looks in the search results:

Pay for at least a 3 month membership.
Sign up as a "gold member" and pay for at least 3 months (currently $135), and not the month-to-month – because it will definitely take some time for you to meet someone suitable.  It may or may not take more than three months … but I can almost guarantee you that it will take more than one month.  So buying the 3 month membership at $135 is your best deal. [Month-to-month is currently $70/month.  You could do 6 months for $210, too.]
Put up at least 6 good photos.
Good photos are the single most important thing to have on your profile – and your "primary photo" is absolutely the most critical.  Your photos should not be small – they should be large … and they should show what you look like both up close (your face, teeth) and also at least one full body shot.  You should not be wearing sunglasses, and you should not use a photo that shows someone of the opposite sex hanging all over you.  Your photos are the very first thing that your prospective millionaire date will see of you – and so you want to make your very best impression.  Be sure that you are the most prominent object in your photo (not you being a small dot in some scenic setting).  YOU are what you are advertising.  Ideally your photos will show something about your life … your personality … what you like to do.  Maybe one of you dressed for work … maybe another of you out and about, etc.
Keep your partner criteria fairly narrow.
Your best bet for being taken seriously is to keep the criteria for the type of individual you are looking for narrow – especially with respect to age and physical attributes.  Best to identify a 15 to 20 year age span, and stick with it.  Best to NOT state you are only looking for people who make over $1M/year.  The wealthy will definitely notice things like that, and dismiss you as a gold digger if you are overt.
Create a positive and upbeat profile.
There is whole science behind how and what to say in an online dating profile.  I can help you with that – either by writing it for you (see bottom of this page), or you can do it yourself using some tips from another article here entitled How to Write an Online Dating Profile.

Here are some things NOT to do:
Don't mention anything about wanting to meet someone wealthy in your profile.
Wealthy people are paranoid that you are interested in them only for their money so even if that is true, don't state it!  If you do, then you won't be taken seriously.
Don't use words like "arrangement".
Only escorts or sugar babies use words like "arrangement" or anything similar.  This site is meant for people looking for true love, not escorts or sugar babies!
Don't state a wide age range for the type of partner you seek.
Do not call out a desired partner age range that is too broad, like "25 to 85" because that just screams gold digger.  Stick with a 20-year (or less) range, in order to be taken seriously.
Don't say things like "love is timeless" or similar referring to age.
Never say anything that indicates you do not care how old someone is, or what they look like – because, again, that screams out "gold digger" and you will not be taken seriously.
Don't say you want to be pampered or anything remotely similar.
You never want to state that you wish to be pampered, nor say anything that would suggest you need to be showered with attention or money or whatever … because wealthy individuals are not stupid, and all they will think you are is a gold digger.  You will never be taken seriously if you appear to be in it only for the money.
Okay – so everything you just read constitutes my best advice for success on millionairematch.com.  Go ahead, and give it a shot.
Remember, the web-based version of millionairematch is much more full-featured than the iOS app, and so our recommendation is to sign up for an account from your PC, laptop, or notebook computer.
Online Dating Profile Creation Service for the Wealthy
If you want me (the Founder of midlifebachelor.com) to help you pick your photos and write your profile for you for that site, then I can do it – but I do charge $500 upfront, and it may take me up to four weeks to complete.  I cannot guarantee you anything except that you will receive the best input possible from me … and that your chances of meeting someone wealthy and/or worthy will increase.  [I deliberately price my profile writing service high because I don't have a lot of time available, and so only the most serious people should use me for this.]  You can always try it yourself and write your own profile now, and then work with me later on, if you choose.  You can reach me at info at midlifebachelor dot com.
Feel free to ask any questions or make comments using our COMMENT SECTION below, or you can discuss this in our Midlife Forum.