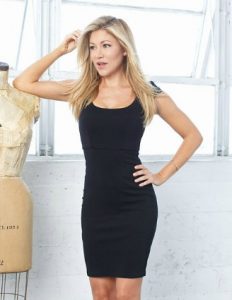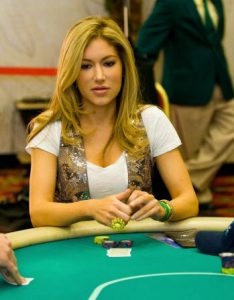 Jackie Johnson, meteorologist for CBS2 and KCAL9 News in Los Angeles, has been selected as the midlifebachelor.com Woman of the Month for January 2008!
UPDATE December 31, 2016:  Jackie Johnson married Patrick McBride. She divorced her previous husband, NFL player John Kidd in 2015.
Many believe that Jackie Johnson is quite possibly the hottest female meteorologist on this planet – and I am certainly one of those believers.  To call her AMAZING is an understatement.
Here is what we know about Jackie.  Before coming to LA, she worked as a weatherperson and television personality at WSVM in Miami, and prior to that she worked at WCTV in Tallahassee, Florida.  She was born in Plymouth, Michigan – and attended the University of South Alabama, and later Middle Tennessee State University where she earned her degree in broadcast journalism.
No surprise – but in 2003, Jackie Johnson was selected "hottest" meteorologist in an online poll by Playboy Magazine® … which offered her a nude celebrity pictorial in the pages of Playboy®, but (thankfully) she declined.
Here are two videos that show Jackie Johnson (now Jackie Johnson McBride?) in action …
Typically at this point, we attempt to analyze our Woman of the Month pick in terms of the Midlifebachelor.com 14 Types of Women.  Which type or types do you suppose Jackie Johnson might be?  Well, she is certainly a Jackpot (see Types of Women – Jackpot) since she is a high income earner.  If you know Jackie Johnson personally and/or would to share something about her – please add a COMMENT to the comment section at the bottom of this page!